Welcome to the Historic Huntsville Foundation
We promote the preservation of historic sites, buildings, houses and neighborhoods in Huntsville and Madison County, Alabama. From the courthouse square to rural farmhouses, historic places make our community a better place to live, work and play.
Join us for the debut of our third annual Rooted in History history+art exhibition on Friday, February 24 at 10:00 AM in Harrison Brothers Hardware. Brick by Brick: The Legacy of Henderson and Daniel Henderson brings long overdue recognition to the father-and-son masonry firm who built some of Huntsville-Madison County's most iconic buildings.
Our FREE exhibition continues through September 15, 2023, and it takes place in Harrison Brothers Hardware on Huntsville's historic courthouse square. Along with being Alabama's oldest hardware store, a top tourist destination, and gift shop specializing in local goods, the Harrison Brothers building is the best- preserved example of Daniel Brandon's work.
Our highly acclaimed Rooted in History series, Brick by Brick welcomes the Brandons to the pantheon of noted Huntsville builders.
Just the Facts
Where?
Harrison Brothers 
124 Southside Square
When?
Exhibit runs February 24 – September 15, 2023
Monday – Saturday, 10 AM to 5 PM
** Exhibit Opening and Press Conference, February 24 at 10 AM. Join us for refreshments and guided tours! **
Where to Park?
A few options! Free, one hour parking around the courthouse square and downtown streets from 9 AM to 5 PM. ALL PARKING IS FREE AFTER 5:00 PM AND ON SATURDAY AND SUNDAY.
Click here to check out city lots and garages within easy walking distance to Harrison Brothers.
THIS IS A FREE EVENT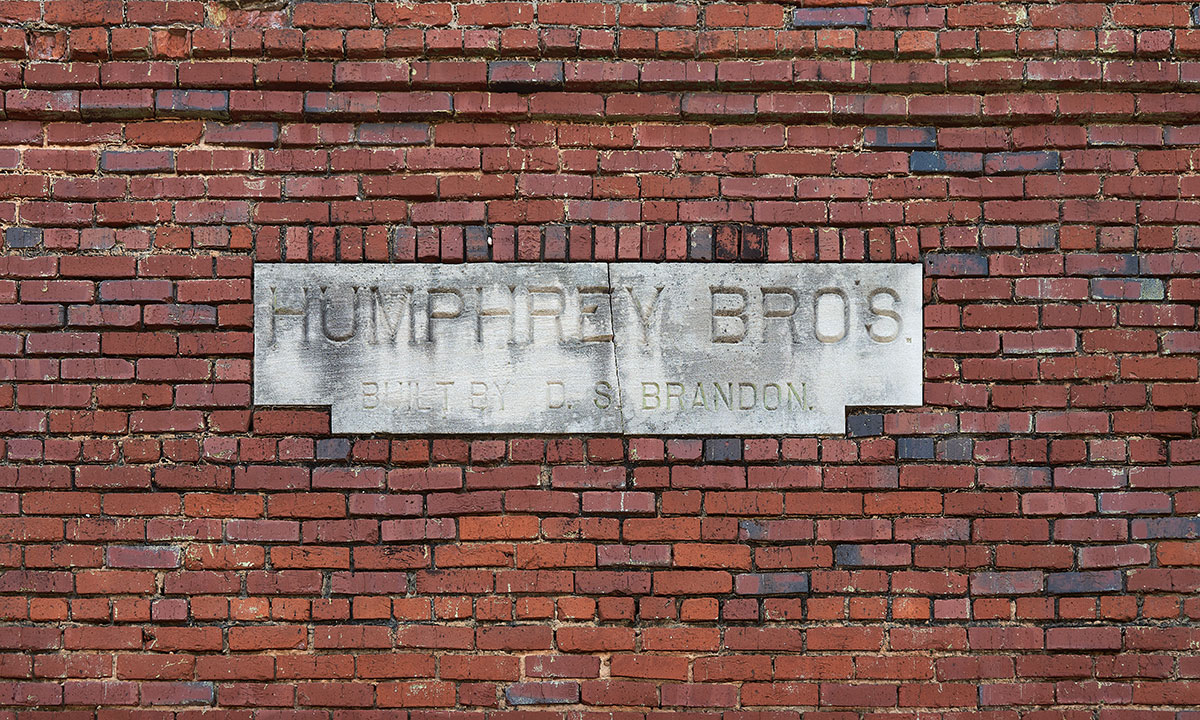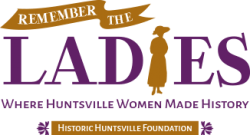 The Historic Huntsville Foundation has dedicated four historic markers recognizing Huntsville women who made history.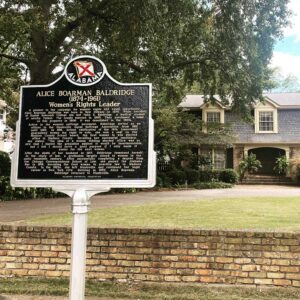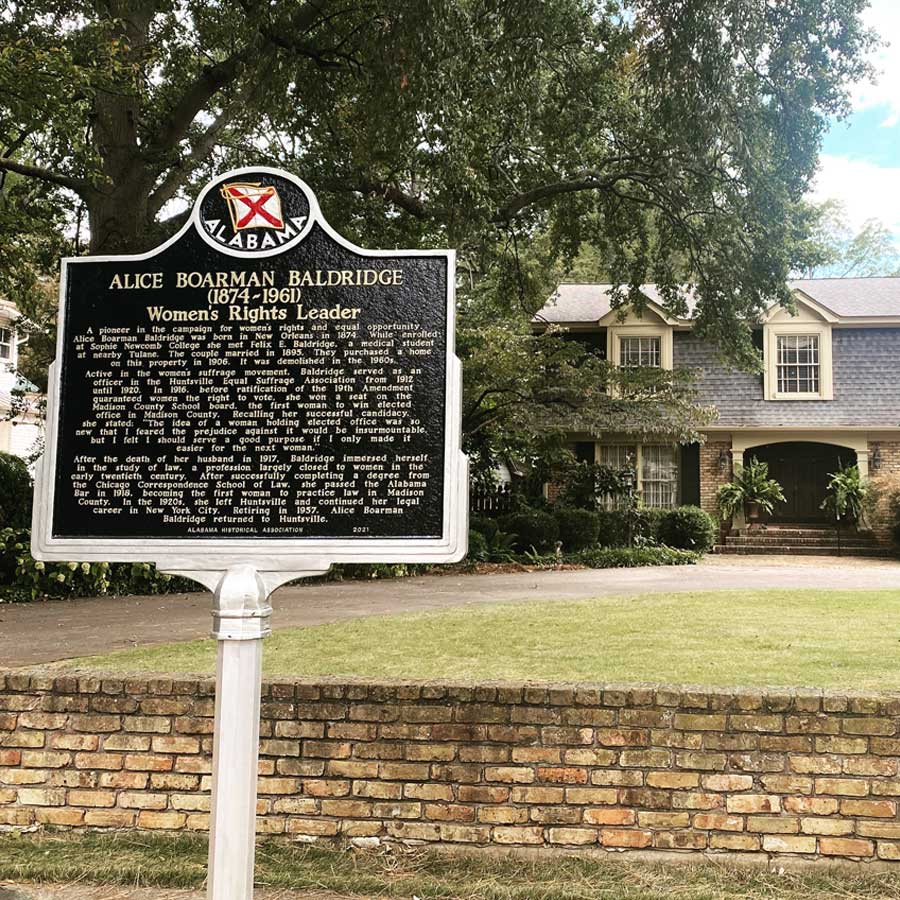 The site of Alice Boarman Baldridge's former Adams Street home now features a historic marker honoring her life and legacy. As a suffragist, elected official, civic activist, and attorney, Alice broke new ground for Huntsville and Alabama women. Before women could vote, Alice won a seat on the Madison County Board of Education in 1916. When most […]
Color Me, Huntsville: Places Where Huntsville Women Made History
Our latest publication introduces kids of all ages to Huntsville women who CHANGED history! Among the women showcased by artist Christina Wegman and historian Donna Castellano are suffragists Mary Binford, Celia Love, and Ellelee Chapman Humes. Also learn the stories of:
Nurse Johnnie Lou Jean Dent, who established the Triana Health Clinic, and singlehandedly integrated Madison County's health clinics.
Alice Baldridge, the first woman elected to public office in Madison County, in 1916—four years before women had the right to vote!
Dora Fackler Lowery, Huntsville suffragist and mother of Civil Rights legend the Rev. Dr. Joseph Lowery.
AND learn how women's suffrage history happened at Lakeside Methodist Church and the Greene Street YMCA.
Order online: $10 per book; plus $3.00 for shipping and handling
Also available at Harrison Brothers Hardware, 124 Southside Square, Huntsville, Alabama 35801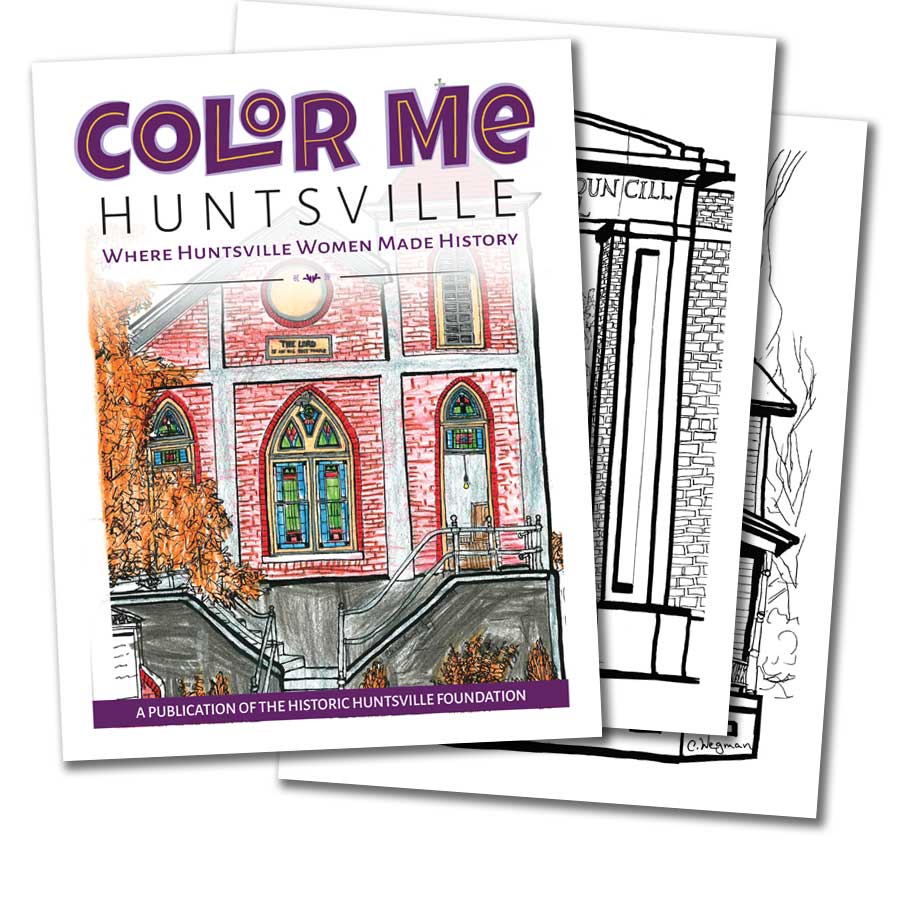 Hunstville History Specials! Order Online!
Color Me, Huntsville Coloing Books – 3 Books for $30 + tax and FREE Shipping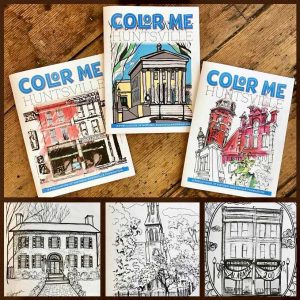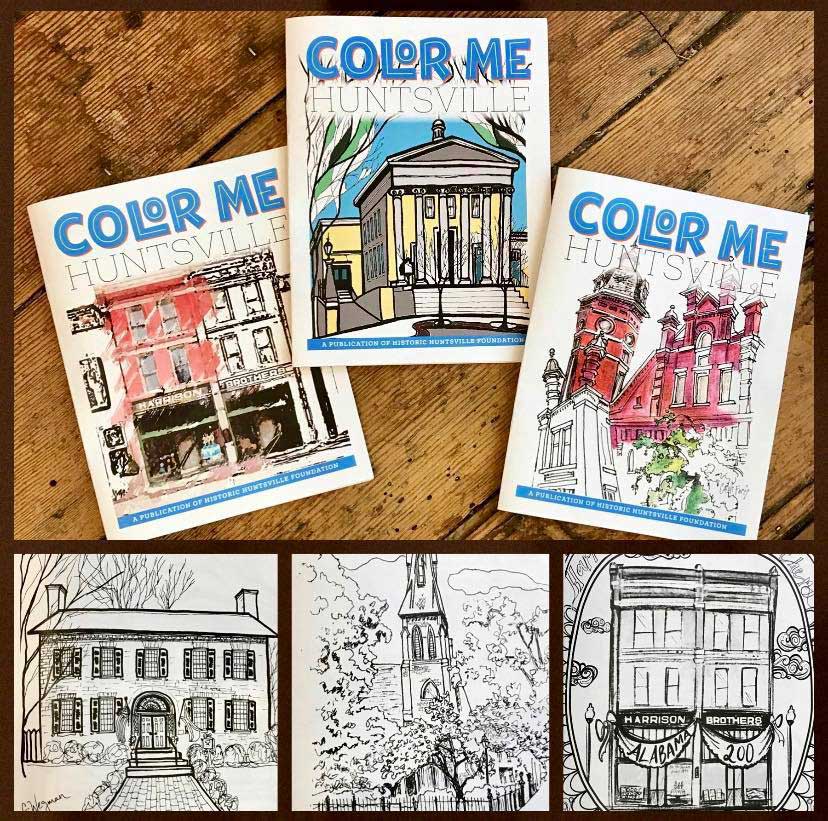 Color Me, Huntsville coloring books combine art, reading and history to give kids of all ages an educational activity that are standards aligned  with social studies and reading curriculum requirements for elementary school children. Featuring the original artwork of artists Carole Foret, Christina Green and Christina Wegman, Color Me, Huntsville will fuel the creativity of your child's imaginations.
Through the Garden Gate – $30 + tax and FREE Shipping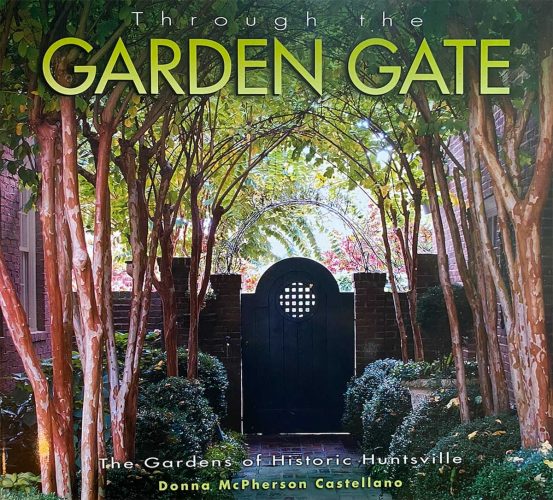 Spring is the perfect time of year to be inspired by Through the Garden Gate!
Through the Garden Gate: The Garden of Historic Huntsville is a full-color, beautifully photographed coffee-table book that offers a tour of twenty-seven private gardens in Huntsville's most exclusive historic districts.
HHF's Educational Projects Sow the Seeds of Historic Preservation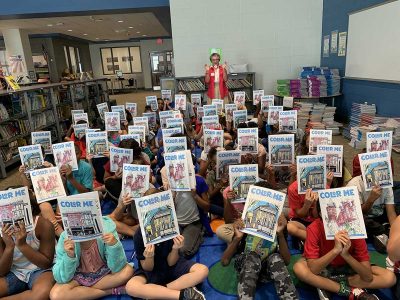 Color Me, Huntsville
Kids of all ages are drawn to Color Me, Huntsville, three coloring books with original sketches by artists Carole Foret, Christina Green, and Christina Wegman depicting Huntsville-Madison County's most historic buildings and sites.  Created by the Historic Huntsville Foundation for the Alabama Bicentennial, Color Me, Huntsville brings Huntsville-Madison County's history to life.
Order Books Online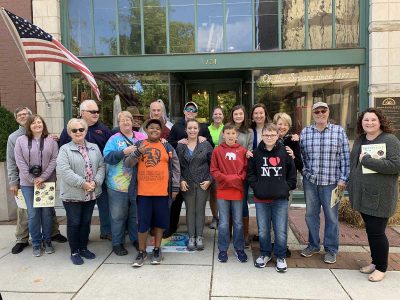 Finding Huntsville: A Kid-Friendly Field Guide to Huntsville's Historic Architecture
Use our nifty FREE Finding Huntsville field guide and activity book to explore the architecture on Huntsville's historic courthouse square. You can trace Huntsville's evolution from a cotton town to a space age city through the buildings on three city blocks, which contain examples from Greek Revival style (First National Bank Building) to International style (the Madison County courthouse) and everything in between!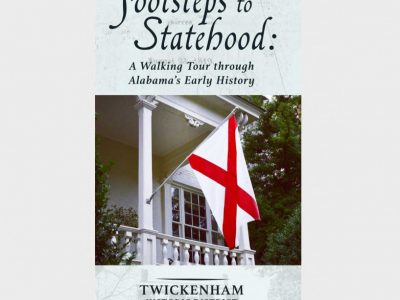 Footsteps to Statehood: A Walking Tour Through History
On tree-lined  streets adjacent to Huntsville's courthouse square is a collection of Alabama's oldest houses that tell a story about Alabama's journey to statehood. HHF's Footsteps to Statehood brochure and walking tour traces Huntsville's role in Alabama's statehood through nine historic houses in the Twickenham Historic District built from 1814-1819.
From the site of Alabama's constitutional convention to the birthplace of the United States space program, Huntsville and Madison County has a history like no other. The richness and diversity of our historic resources reflects our community's unique journey and places a special responsibility on us to preserve our historic places for future generations.
Our home has Alabama's oldest homes and buildings, boasting ten National Register historic districts.   From the Greek Revival and Federal-style homes of the Twickenham Historic District to the neighborhoods of textile workers in the Dallas, Lincoln, Lowe and Merrimack Mill Villages to the space age subdivisions created for rocket scientists and engineers, Huntsville-Madison County has a history that must be seen to be believed.
The Historic Huntsville Foundation is grateful to the Alabama Humanities Alliance for their grant support.