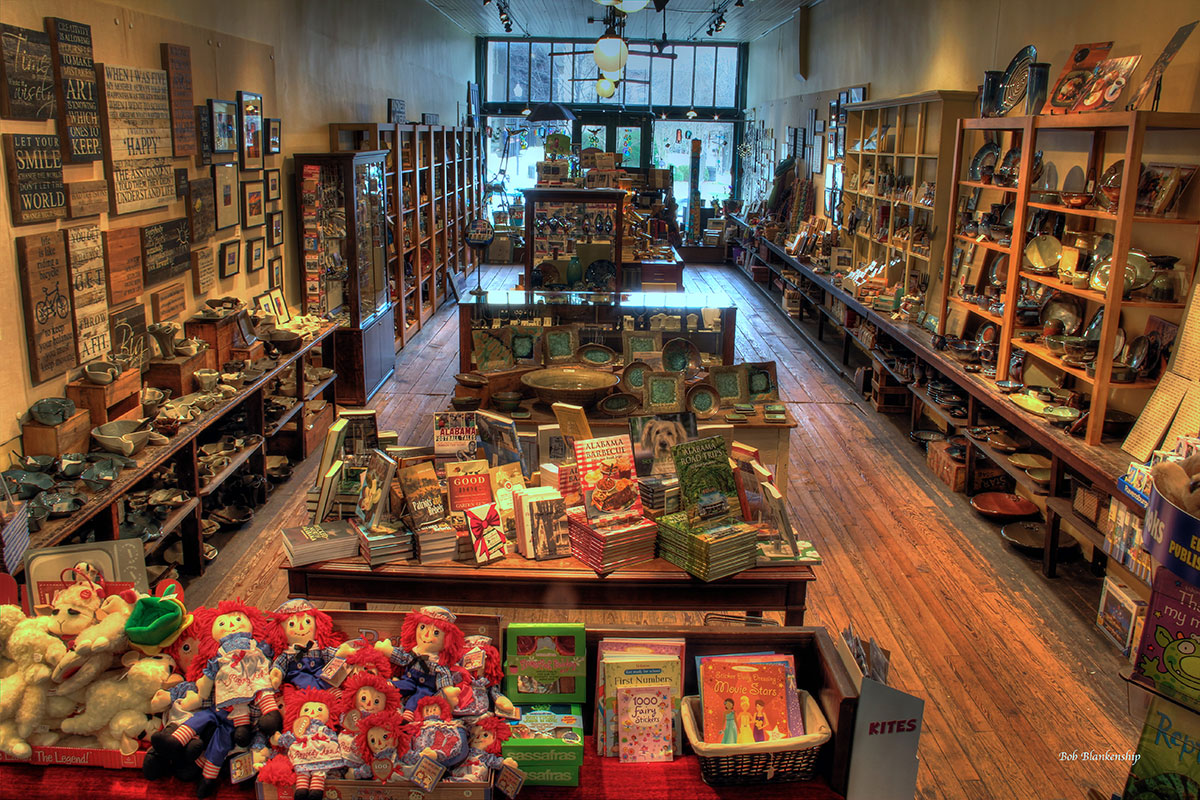 At Harrison Brothers Hardware, we place preservation before profit.
Harrison Brother's Hardware began as a family-owned business started by brothers James and Daniel Harrison and has operated on Huntsville's historic courthouse square since 1897.   The Harrison family passed down their store from generation to generation until the illness of John Harrison forced the store to close its doors in 1983.
It seemed certain that the Harrison Brothers Hardware tradition would end, but the Historic Huntsville Foundation stepped in and purchased the store from Harrison family heirs. HHF committed to preserve the building and assume operation of the store, so the Harrison Brothers Hardware traditions would live on.
Today, Harrison Brothers Hardware is a store unlike any you will visit. The store retains its original appearance, and all counters, display shelving and cabinetry, wood floors and light fixtures have been preserved. Sales are still rung up on the 1907 National Cash Register first used by Robert and Daniel. The brothers' business desk, safe, and coal stove are intact, just about the way they left them.
Our goal is to ensure that Harrison Brothers Hardware merchandise reflects "American made" at its finest. We carry a selection of arts and fine crafts, jewelry, toys, books, gourmet food and other gift items.
Harrison Brothers Hardware is not a trip to the mall. We are a shopping experience where family, community, tradition and customer service are preserved. When you shop with us you become part of the Historic Huntsville Foundation tradition.
Location
Harrison Brothers Hardware is located at
124 Southside Square, on the square in downtown Huntsville.