Alice Boarman Baldridge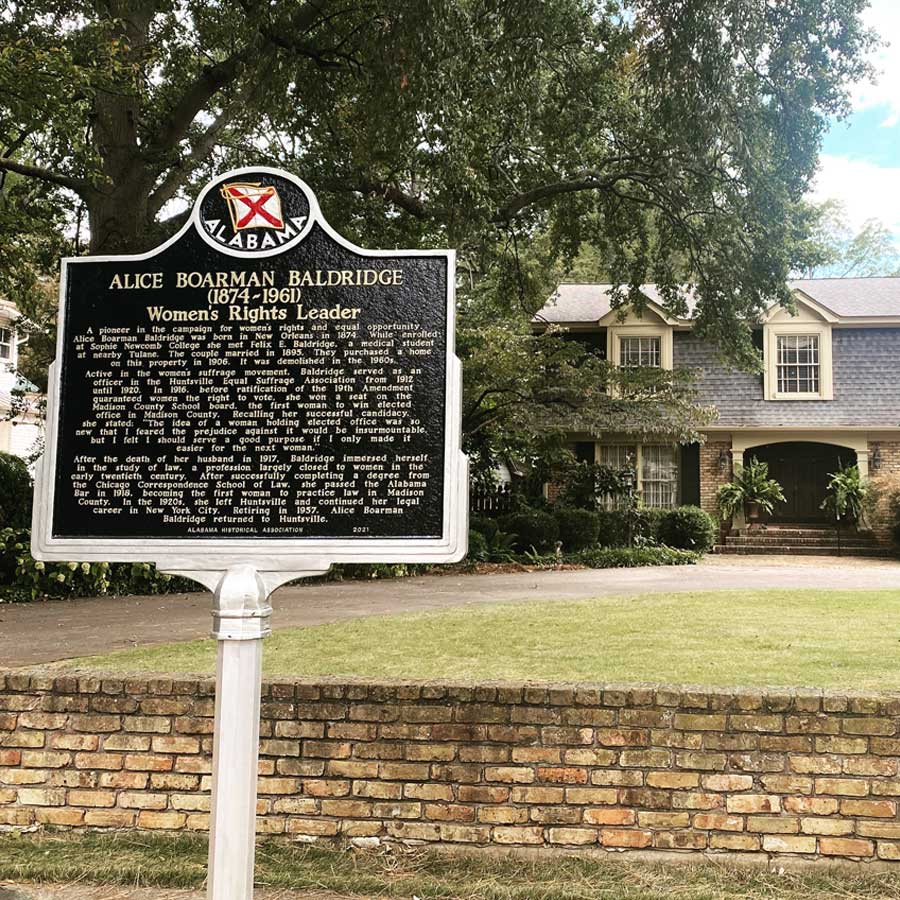 The site of Alice Boarman Baldridge's former Adams Street home now features a historic marker honoring her life and legacy. As a suffragist, elected official, civic activist, and attorney, Alice broke new ground for Huntsville and Alabama women. Before women could vote, Alice won a seat on the Madison County Board of Education in 1916. When most professions were closed to women, Alice studied law through a correspondence course and passed the Alabama Bar Exam in 1918—at the age of 44. When women were denied careers, Alice moved to New York and practiced law at a Wall Street firm for 35 years, retiring in 1957 at the age of 83. Widowed in 1917, she raised her children as a single parent, confronting both sexism and ageism, and opened doors for other women to walk through.  
As a civic volunteer, candidate for office, and elected official, Alice changed the political and economic landscape of Huntsville. Her election to the Madison County School Board spurred more opportunities for women. In fact, the Huntsville City Council was so impressed by Alice's respected status within the community that they appointed the first woman, Alberta Taylor Boswell, to the Huntsville Board of Education in 1918. By 1920, two women served on the city school board.