Historic Marker Dedication recognizes Huntsville's Black Suffragists
On October 24, 2021, Alabama Governor Kay Ivey and Huntsville mayor Tommy Battle joined the Historic Huntsville Foundation, hundreds of community supporters, and devoted family members to dedicate Alabama's first historic marker recognizing the six Black suffragists allowed to register to vote in Madison County, following the ratification of the 19th amendment in 1920.
At a joyous homecoming celebration for the ages in William Hooper Councill Memorial Park, Mary Binford, Ellen Brandon, India Herndon, Lou Bertha Johnson, Celia Love and Dora Lowery were welcomed to their rightful place in Alabama history.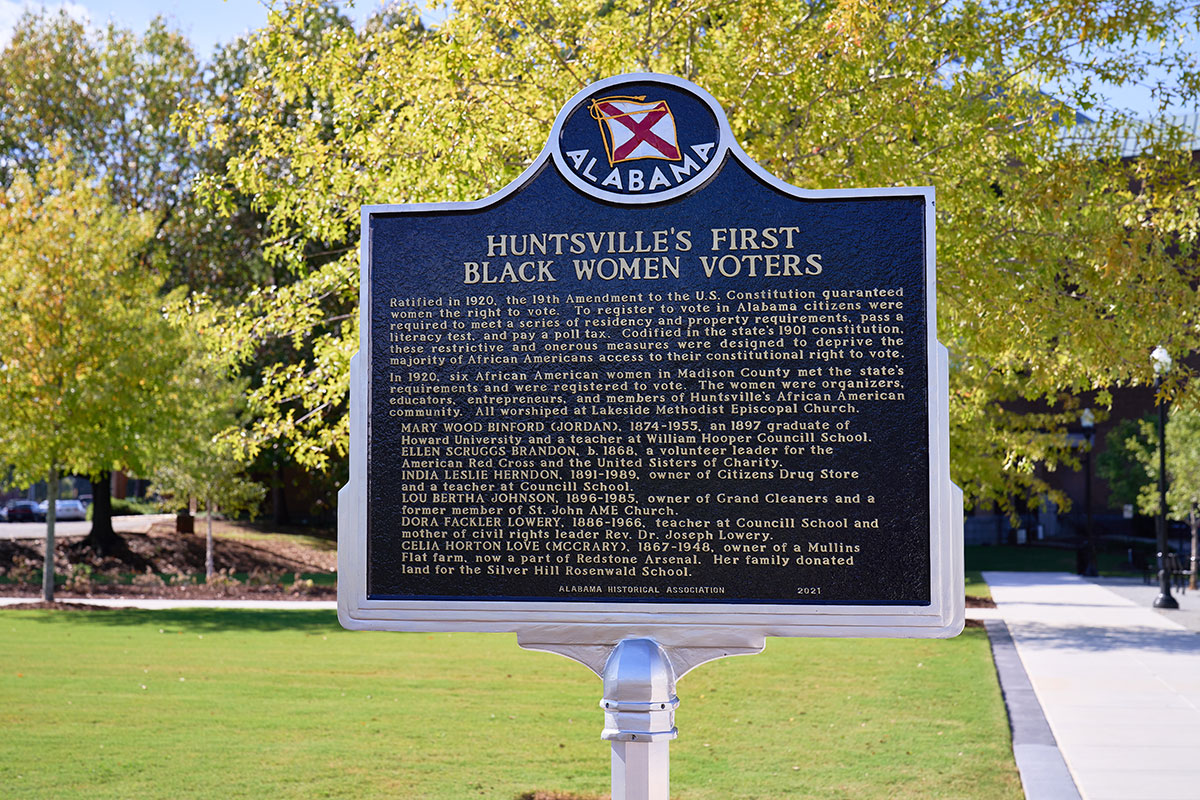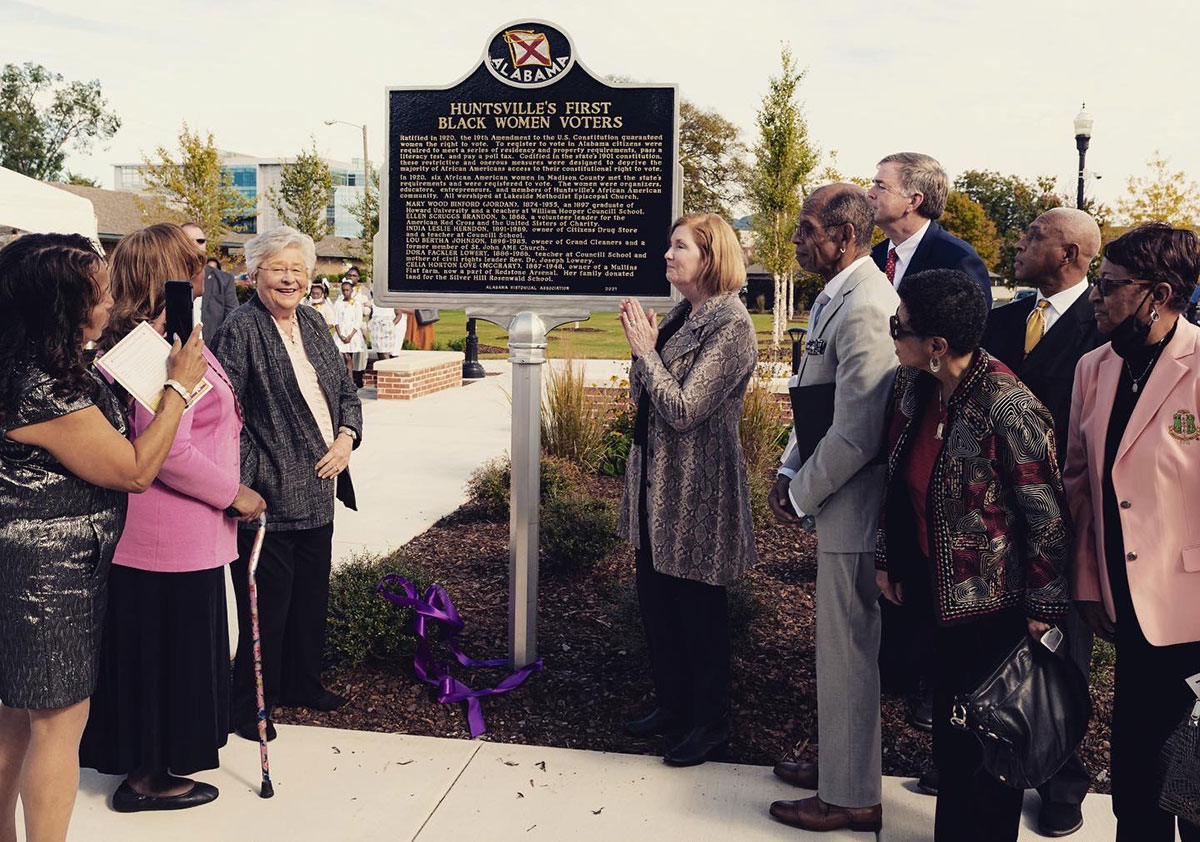 The highlight of the program were recollections about the suffragists from their grandchildren, to whom the women were simply 'grandma.'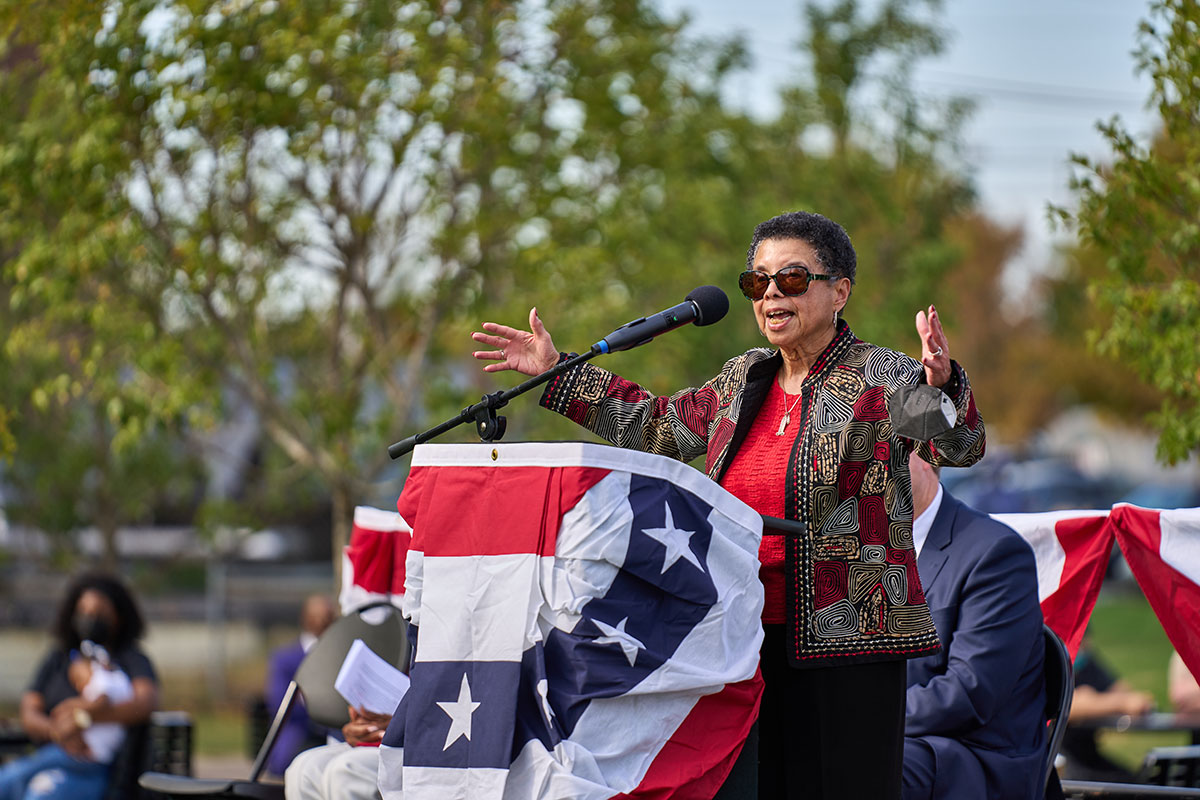 Joan Carter, granddaughter of Mary Binford, recalled visiting the family home on Pearl Street with its kitchen always stocked with lemonade and vanilla wafers. She shared that she and her cousins played on the front porch, a place where her grandmother and father often held court, regaling the family with jokes and stories. An English teacher, Mrs. Binford was stickler for proper grammar, and once chastised a young Mrs. Carter for her use of the word "ain't."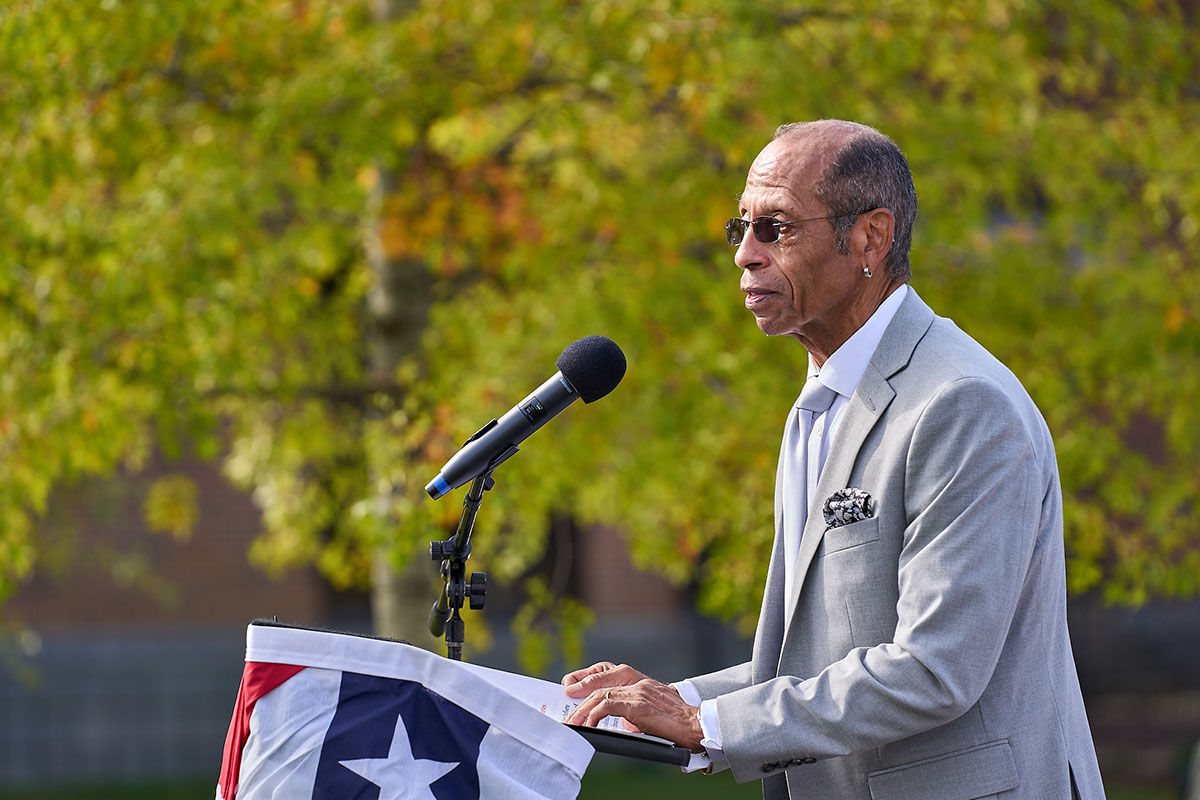 Herndon Spillman, grandson of India Herndon, mused that his grandmother's commitment to voting in 1920 must have been transmitted to her by her grandmother, Grandma Savannah, who had been enslaved. According to Mr. Spillman, his grandmother learned to see her Blackness as an armor, not a deficit.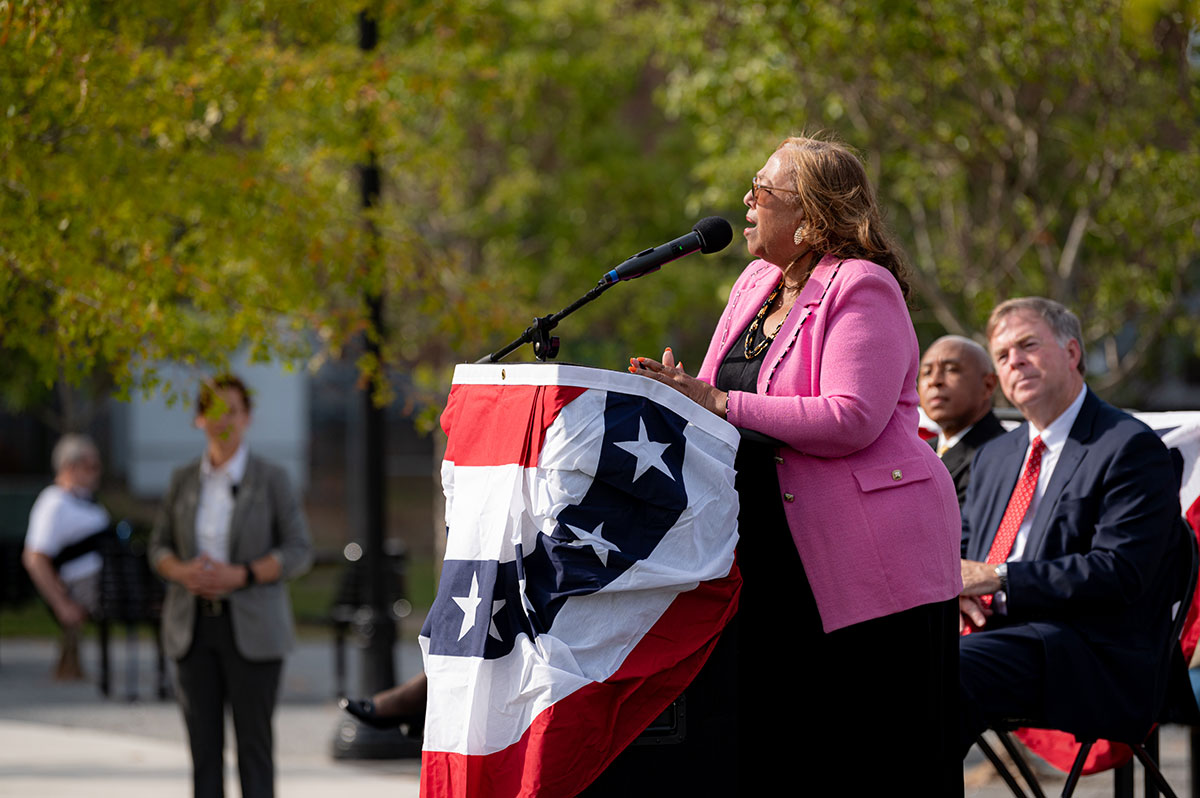 Yvonne Lowery-Kennedy reminisced about visiting her grandparents back when Huntsville was just a small town, and she and her cousins could ride their bicycles from one end of town to the other.  She recalled the words of her father, the Rev. Dr. Joseph Lowery, that voting was a moral obligation, and that all should follow the example of those "beautiful, brave, bold Black women" and vote whenever there is an election.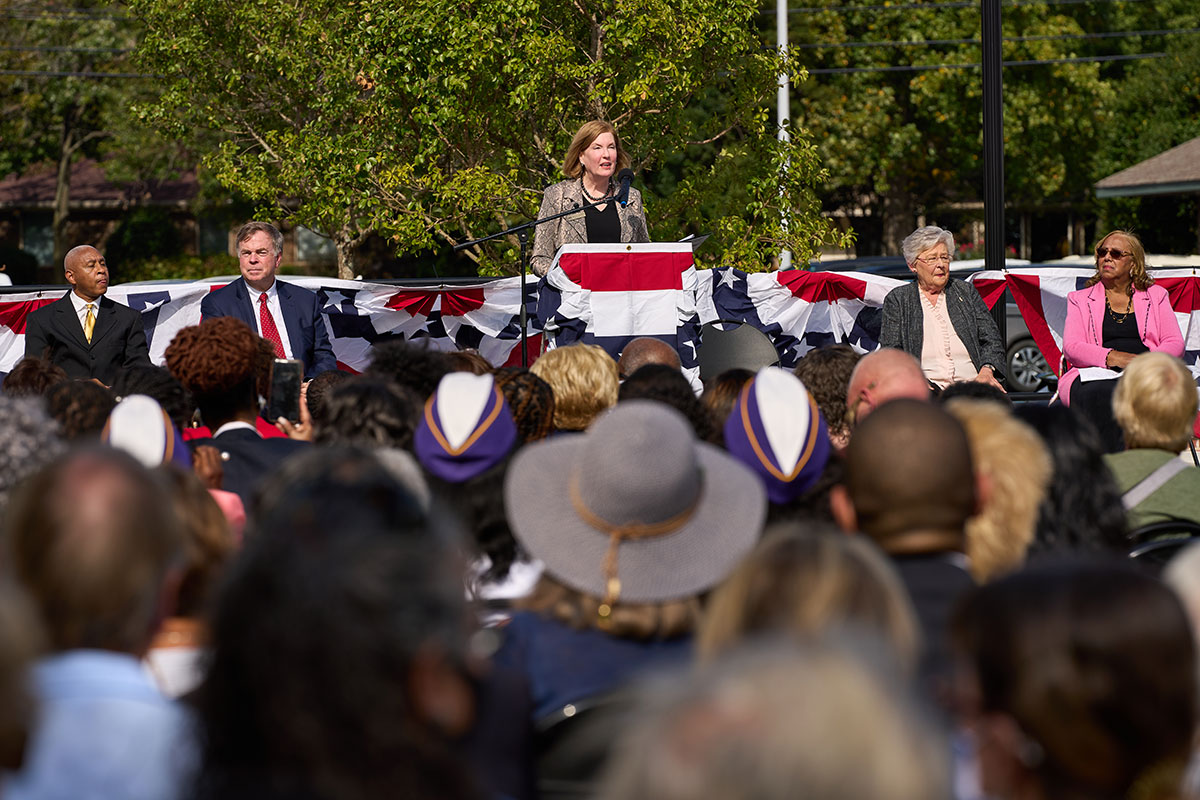 Donna Castellano, Executive Director of the Historic Huntsville Foundation, led the community effort to recognize Huntsville's Black suffragists with a historic marker.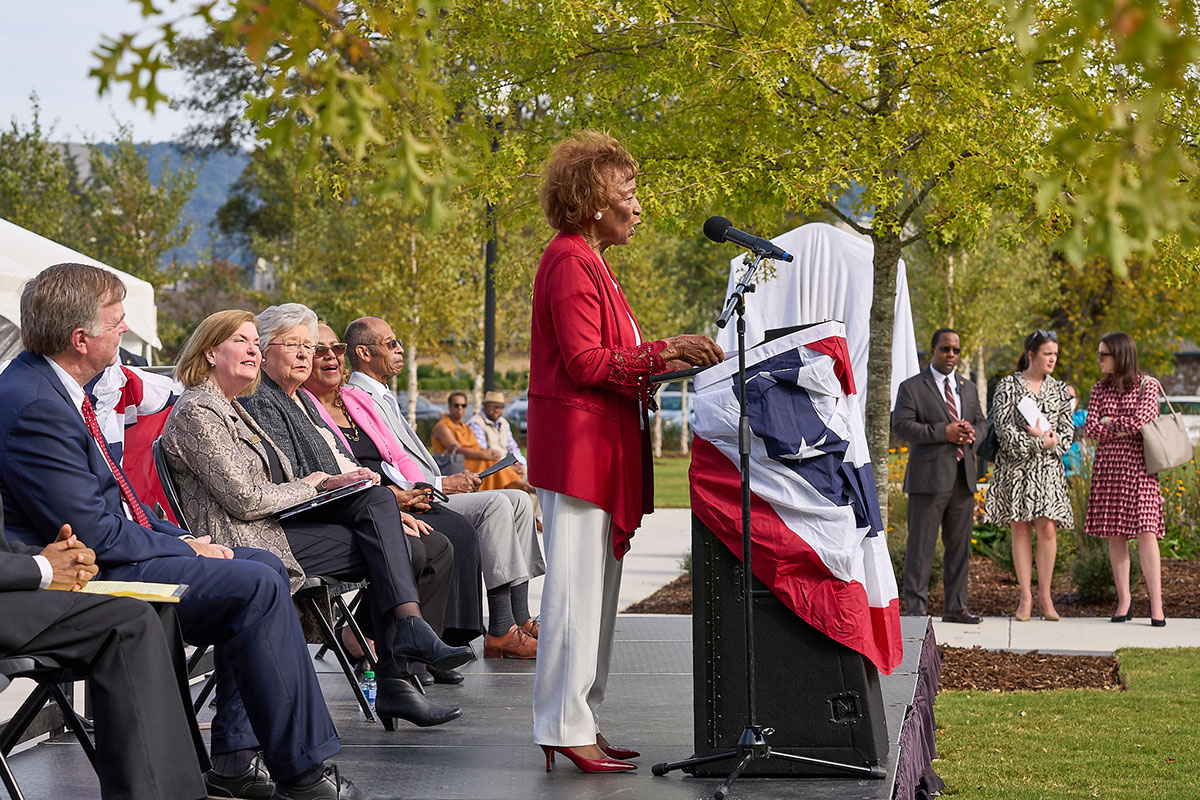 Laura Clift, Lakeside Methodist Church historian, who explained how Lakeside supported Huntsville's Black community.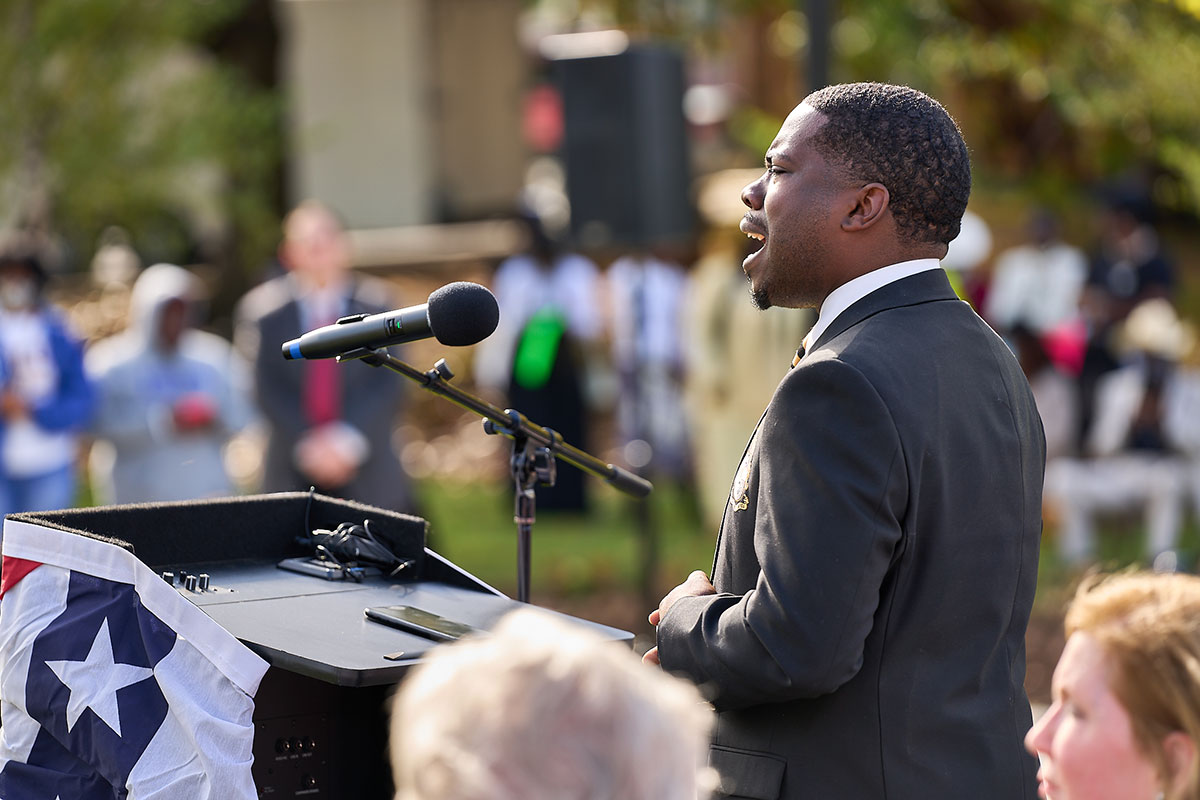 Reginald Pearson, soloist, and Minister of Music at St. John AME and band director at Mae Jemison High School.
Thank you to our photographers, Jim Teed and Jeff White.
CBS Mornings: Talk of the Table
Invest in the Future of Huntsville-Madison County's History
Our Places Where Women Made History program brings much-needed recognition to the Huntsville women who shaped our local, state, and national history. We will debut two projects that turn our original research into family-friendly adventures.  The first is a special edition of our highly successful Color Me, Huntsville coloring book solely dedicated to the Places Where Huntsville Women Made History.