About our exhibition
Our exhibition showcases eleven structures built by the Brandons, three of which still stand.  These buildings include the Baker-Helms Building at 101 Washington Street, the Harrison Brothers Building, 112 Southside Square, owned by the nonprofit Historic Huntsville Foundation, and the Humphrey Bros Building at 112 Main Street in Madison.
Rooted in History Brings People Together
Just the Facts
Where?
Harrison Brothers 
124 Southside Square
When?
Exhibit runs February 24 – September 15, 2023
Monday – Saturday, 10 AM to 5 PM
** Exhibit Opening and Press Conference, February 24 at 10 AM. Join us for refreshments and guided tours! **
Where to Park?
A few options! Free, one hour parking around the courthouse square and downtown streets from 9 AM to 5 PM. ALL PARKING IS FREE AFTER 5:00 PM AND ON SATURDAY AND SUNDAY.
Click here to check out city lots and garages within easy walking distance to Harrison Brothers.
THIS IS A FREE EVENT
Brandon buildings that survived the test of time.
Photo credit to Jim Teed.
Photo credit to Jim Teed.
Photo credit to Jim Teed.
Brandon buildings lost to history
Even though many of the Brandons' buildings are no longer standing, they still have a place in our city's history.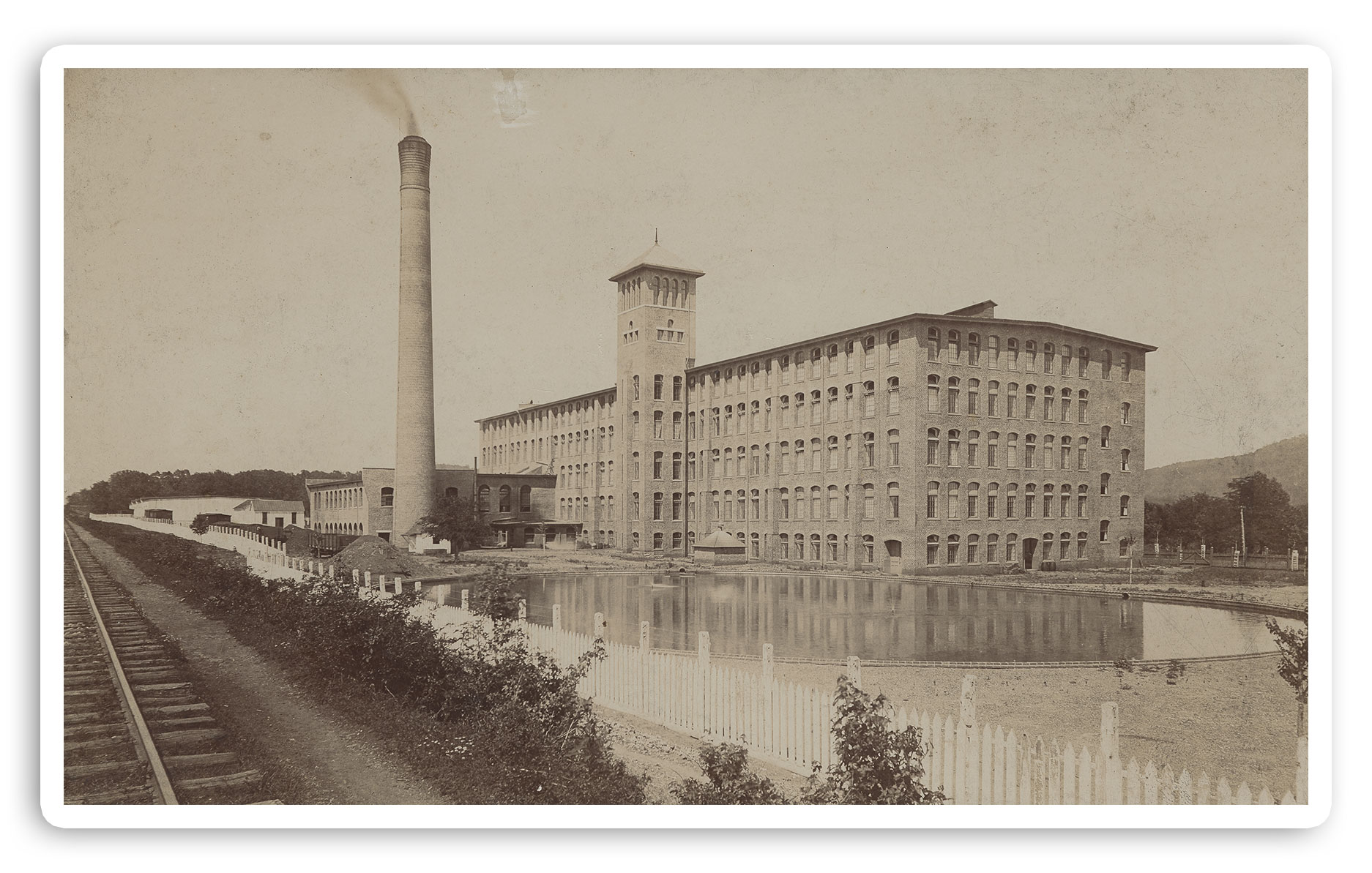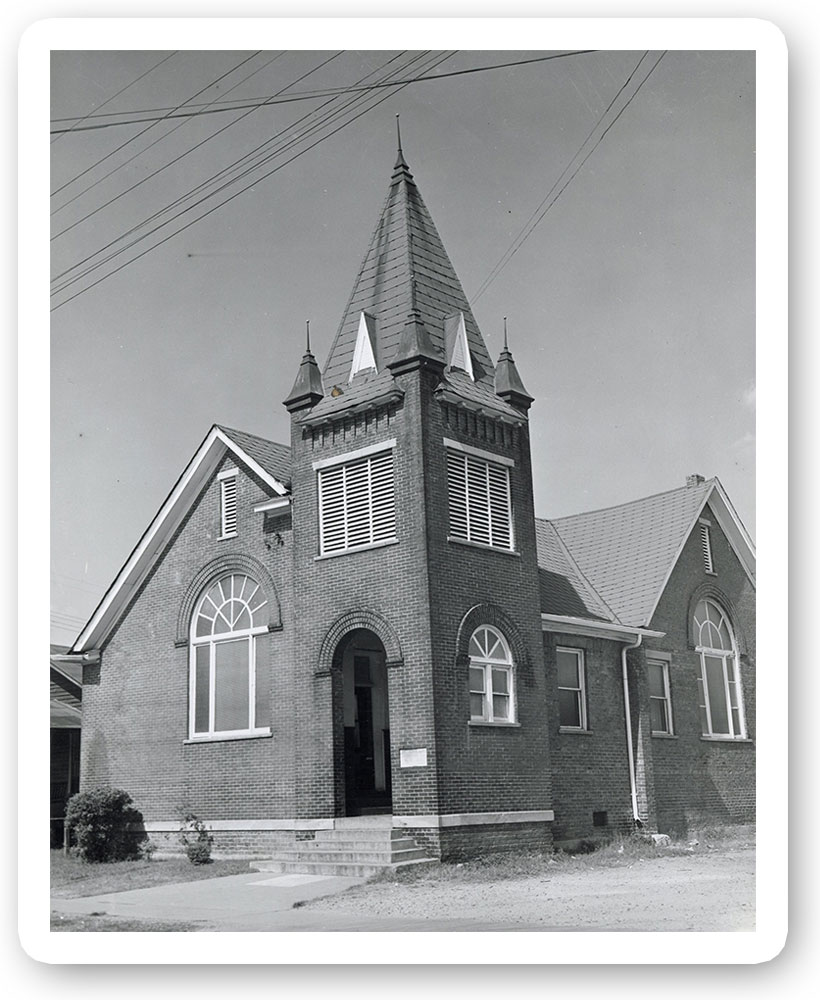 Brandon Family Values
Henderson Brandon & Son was Huntsville's most successful Black-owned Huntsville business in the decades following Reconstruction (1880-1920).  Born in the 1840s, Henderson Brandon worked his way from enslavement to independence by purchasing his freedom from his white enslaver, William Brandon–also a noted Huntsville builder. Brandon used his brick making and masonry  skills to establish a construction firm in the early 1870s. 
Business Owner, Office Holder,  Community Leader
When his son Daniel joined the family business in the 1880s, the firm became Henderson Brandon & Son.  Highly regarded by members of Huntsville's Black and white community, voters twice elected Daniel to Huntsville's Board of Aldermen–first in 1897 and again in 1901. After voters ratified Alabama's racist Constitution in December 1901, Henry C. Binford, Daniel Brandon would be the last Black men elected to public office in Huntsville until 1988. 
Daniel Brandon emerged as a leader in Huntsville's Black community by forging a response that focused on Black entrepreneurship and independence.  Brandon promoted Black-owned businesses, founded organizations for Black Huntsvillians, and formed a labor union for Black workers to have safer working conditions and improved wages.
Brandons as Voting Rights Activists
The Brandon family also fought for Black voting rights. Daniel's wife, Ellen Brandon, was one of six Black women who registered to vote in 1920. The Historic Huntsville Foundation dedicated a historic marker in October 2021 recognizing these brave women.
Our marker recognizes: Mary Binford, Ellen Brandon, India Herndon, Lou Bertha Johnson, Celia Love and Dora Lowery.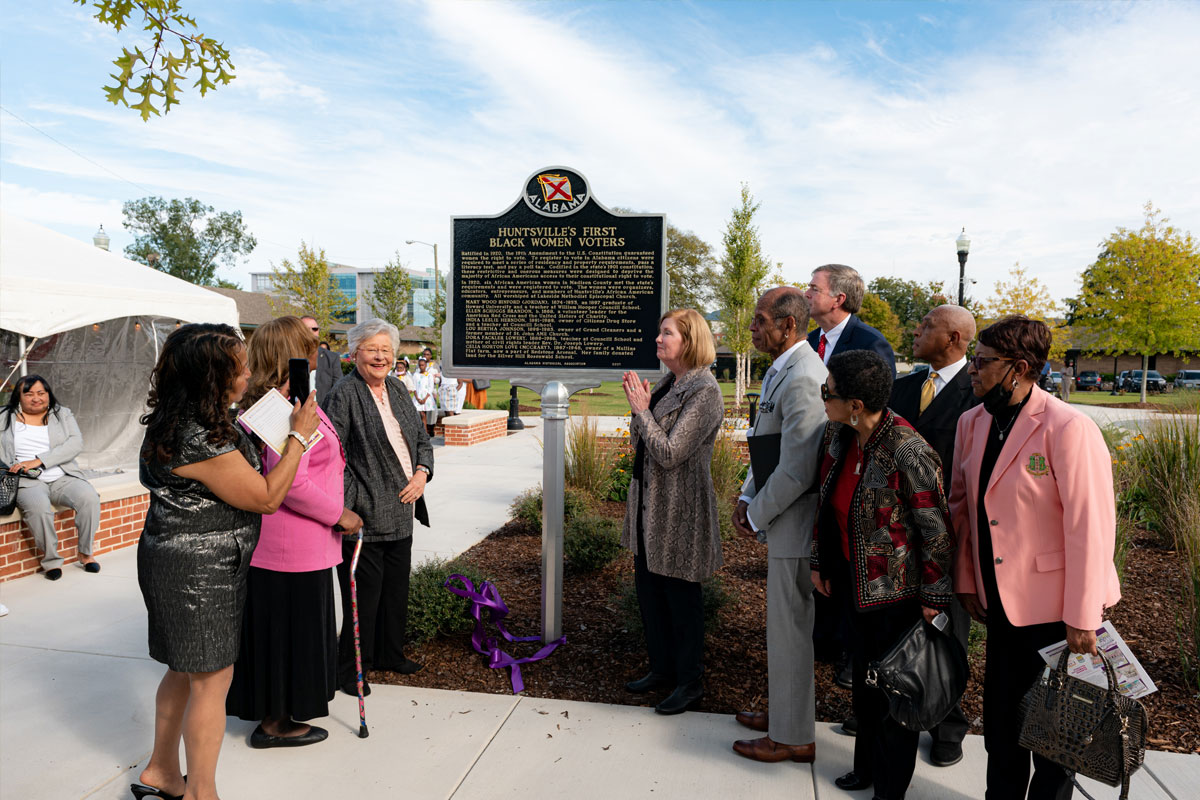 Left to Right: Patsy Harris, Yvonne Lowery-Kennedy, granddaughters of Dora Fackler Lowery; Alabama Governor Kay Ivey, HHF Executive Director Donna Castellano, Huntsville Mayor Tommy Battle, Herndon Spilman, grandson of India Herndon; June Carter, granddaughter of Mary Binford; Randy Kelley, pastor, Lakeside Methodist Church.

The Historic Huntsville Foundation is grateful to all those who support our exhibition, but we are indebted to the following:
The City of Huntsville
The Alabama Humanities Alliance
Ms. Ollye Conley, retired educator and driving force behind documentation of Huntsville's Black history
Mr. William Hampton, founder of Huntsville Revisited
Mr. Jahni Moore, artist, community volunteer, history advocate
Mr. Jim Teed, photographer and community volunteer
Ms. Heather Adkins, Mr. Thomas Hutchens, Ms. Joy Caitlin Monroe, Huntsville-Madison County Public Library
Mr. Reagan Grimsley and Mr. Drew Adan, University of Alabama-Huntsville Library and
Special Collections