The Historic Huntsville Foundation will celebrate Alabama's Bicentennial Birthday through free education programs that highlight Huntsville and Madison County's unique built environment, specifically, houses and buildings that are 200 years of age and older. Huntsville-Madison County has the largest collection of Bicentennial homes in the state of Alabama. Our programs will debut in the spring of 2019.
Our Footsteps to Statehood program will identify and document Huntsville's Madison County's Bicentennial structures, and offer a free, family friendly, self-guided tour of these houses in the Twickenham Historic District. The pamphlet will be available at Harrison Brothers Hardware, the Huntsville-Madison County Convention and Visitors Bureau and a digital version will be available online.
Our Finding Huntsville: A Kid-Friendly Field Guide to Huntsville's Historic Architecture program will take kids on a scavenger hunt around Huntsville's courthouse square and adjoining streets on a search for Huntsville's historic architecture. Kids will receive a free 8-page workbook to guide their way, which they can redeem at Harrison Brothers Hardware for a special treat! The workbook will be distributed to area classrooms, children's recreational programs and a digital version will be available online.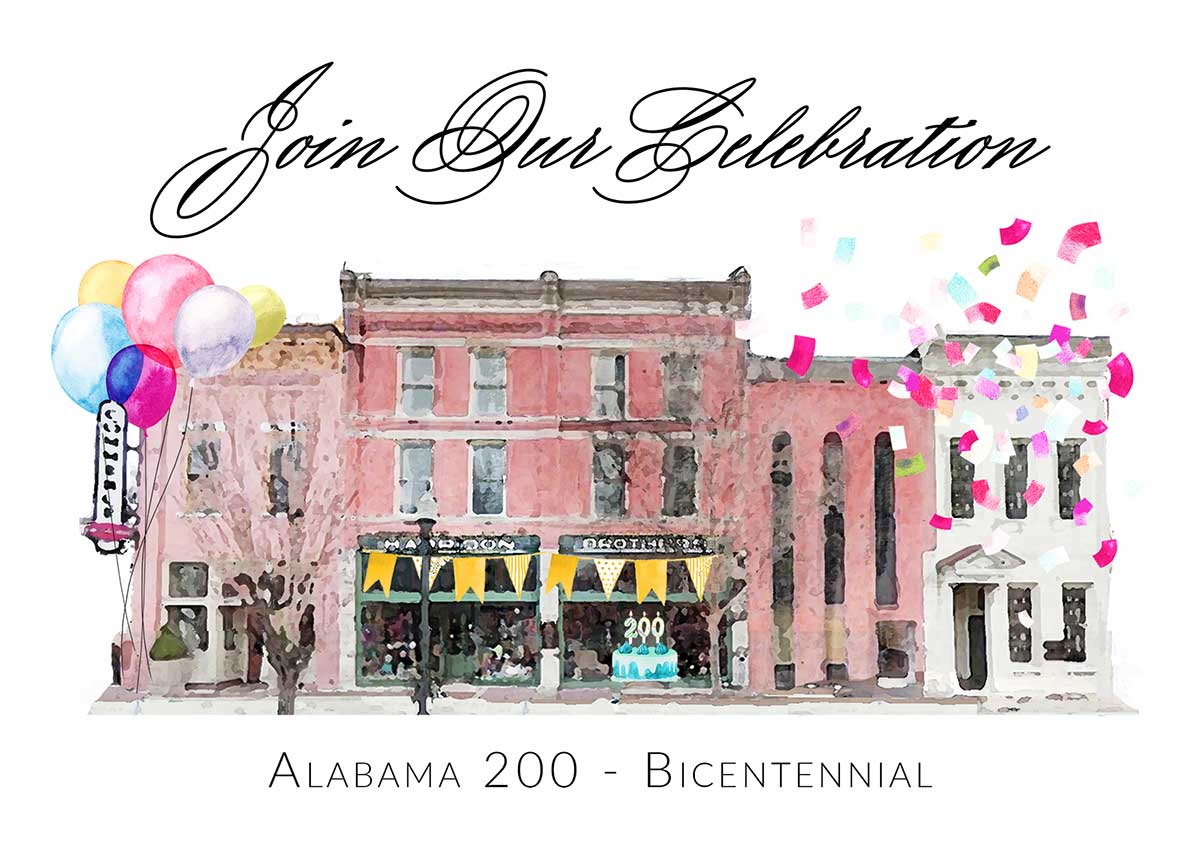 Kids, crayons and coloring books remain a winning combination, a timeless pastime whose appeal remains undiminished in the digital era. The Historic Huntsville Foundation will draw on the love of this beloved activity to launch a series of coloring books featuring Huntsville and Madison County's historic buildings, homes and sites. Color Me, Huntsville will become an instant classic by introducing new generations to the art of Huntsville and Madison County's historic places.
Artists Carole Foret, Christina Greene and Christina Wegman embraced this challenge and donated their creative energies and artwork to the project. Through this collaborative partnership, HHF will produce three books, each featuring the sketches of a single artist.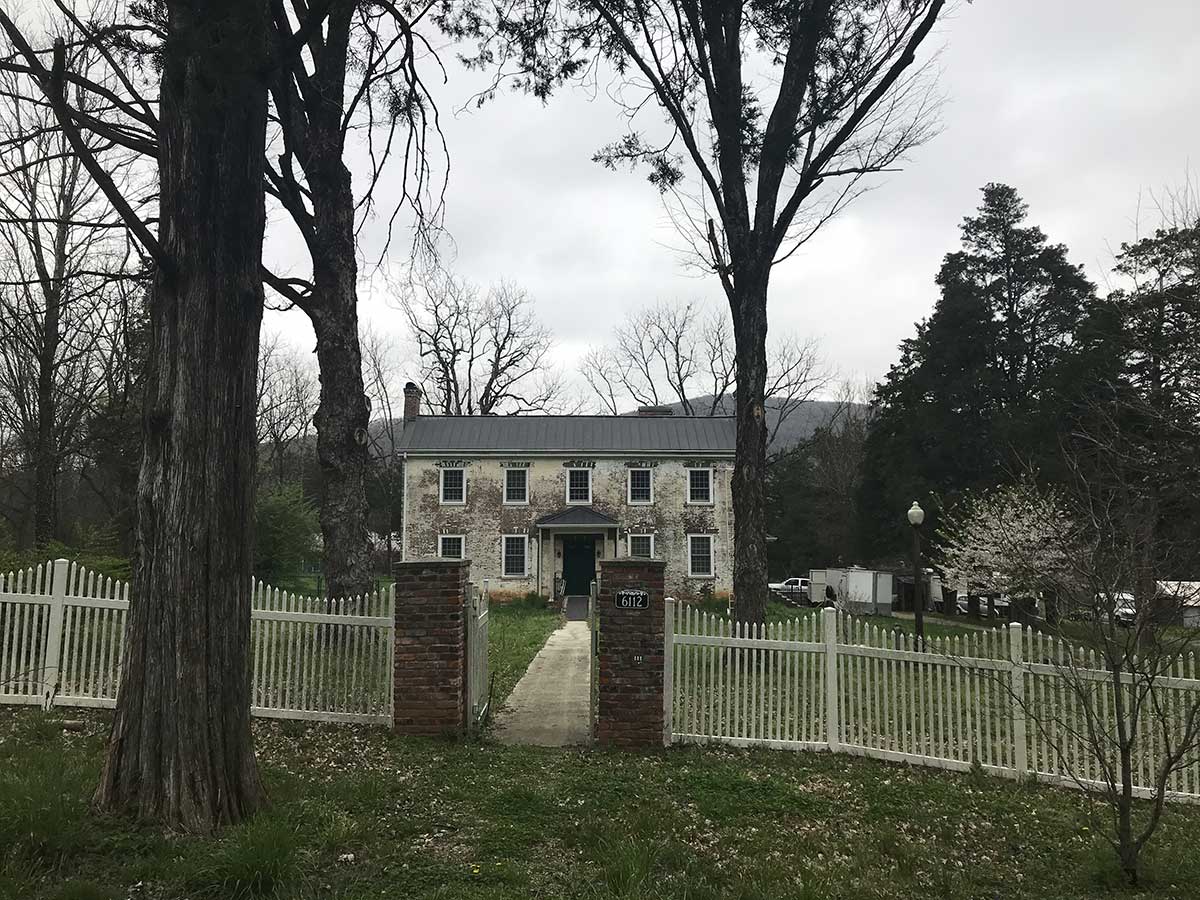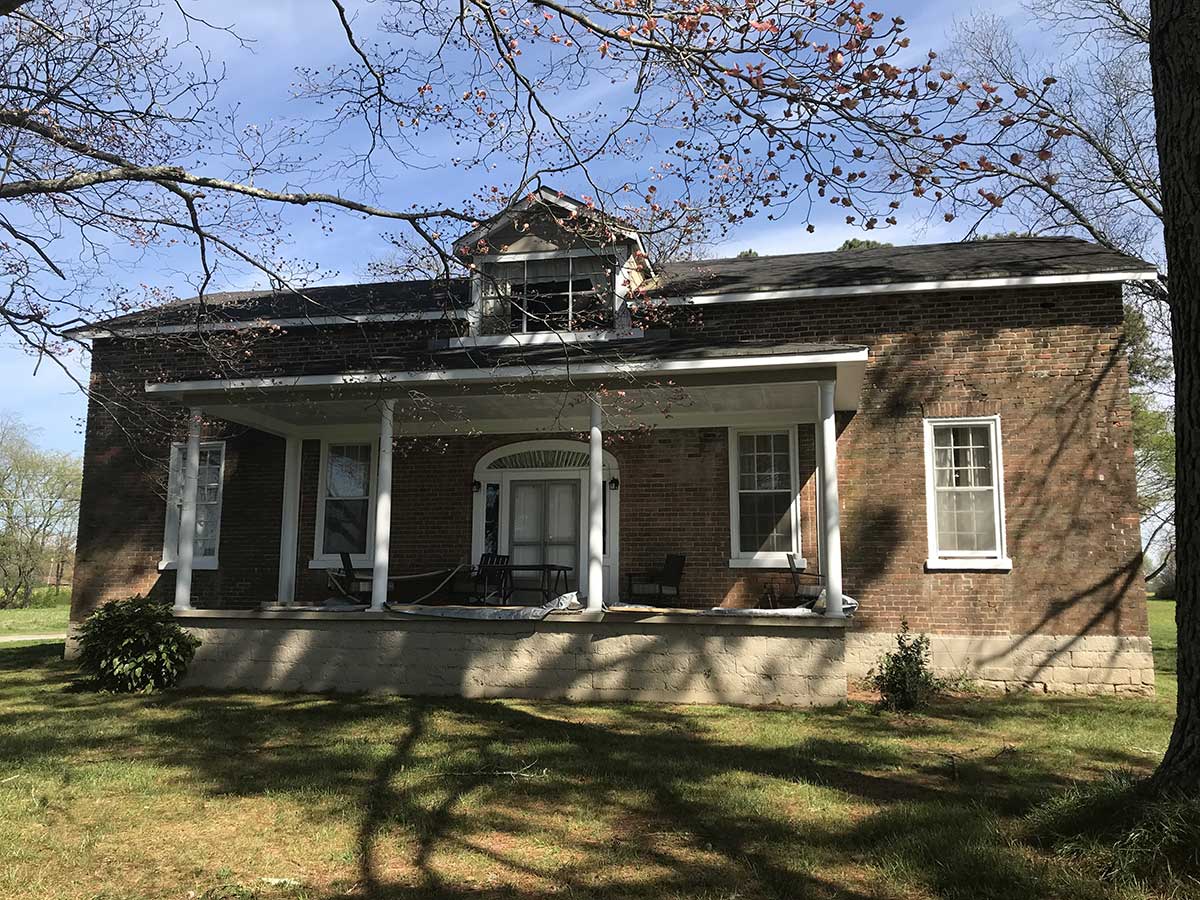 HHF Receives Grant Funds to Support Our Bicentennial Programs
The Historic Huntsville Foundation is grateful to the Alabama Historic Commission, the Greater Huntsville Community Foundation and the Doris Burwell Foundation for grant funds that help underwrite our programs. If you would like to donate and join our celebration, contact Donna Castellano at donna@historichuntsville.org.